Introducing Cerakote Elite - Spectrum Coating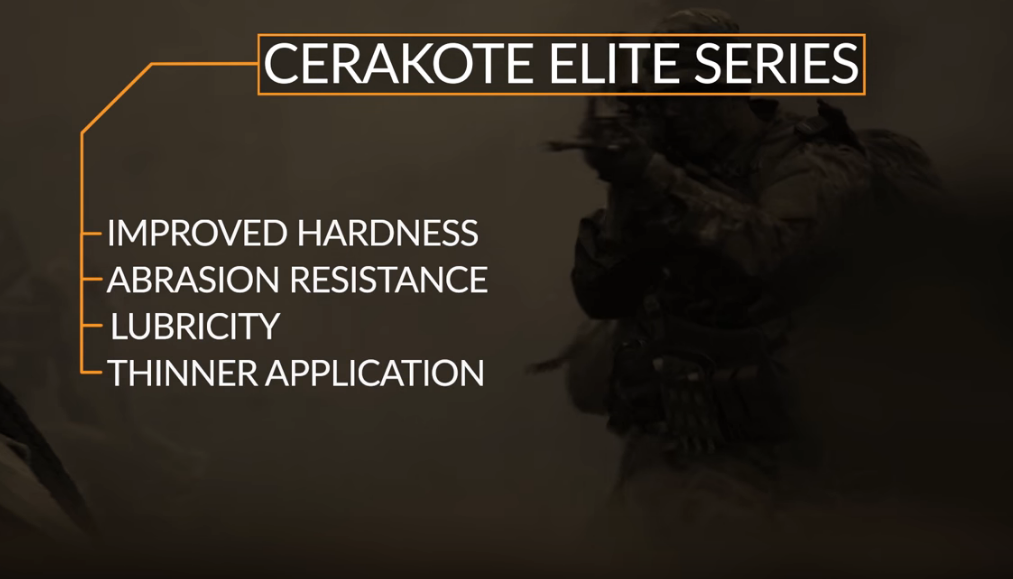 We understand that your firearm is an important part of your life. With that in mind, the team at Spectrum Coating Enterprises, Inc.is proud to offer our clients a wide array of gun coating and finishes designed to help increase the longevity of their firearms. We spend our time ensuring that we offer the best array of finishing's and coatings to help suit the needs of all of our clients, whether they are looking for something that is performance-based or would rather opt for something that helps to personalize the appearance of their gun.
With that in mind, we're proud to offer Cerakote coatings. One of the newer options we have available is Cerakote Elite, a thin ceramic coating that takes the Cerakote brand to whole new heights. You already know that Cerakote is a great option when you're hoping to keep your firearm in good shape and functioning properly regardless of the wear and tear you put it through. Well, Cerakote Elite just pushes the already-fantastic performance of the brand up another notch.
Cerakote Elite is a new option from the trusted Cerakote line that improves functionality and protection while decreasing thickness. The newest formula has been reworked so that it requires just about half the thickness demanded from the H-series Cerakote. Don't worry about that impacting your protection, however, because Elite is even harder, more resistant to abrasion, and smoother than the original. That means that you get even more durability and protection than before.
When you need the very best in performance gun coating and finishes, Cerakote Elite is one of the very best options out there. Cerakote Elite is a new Cerakote finishing option that offers increased hardness, improved abrasion resistance, and improved lubricity in an application formula that is thinner than ever before. This coating can be applied to a wide arrange of items in addition to firearms, including things like consumer electronics, eyewear, tools, knives, and even sporting equipment.
Would you like to know more about Cerakote Elite and how it differs from the Cerakote finishes we already offer? We're more than happy to take the time to work through your questions and concerns with you, one on one. The professionals at Spectrum Coating Enterprises, Inc., know how to keep your gun in great shape – and we're excited to offer the latest and greatest from Cerakote to help achieve that goal. We've been providing our customers with the best in customer service for nearly two decades and are excited to continue that run into the future. Reach out to us for additional information!
---