Cerakote Offers Original Equipment Manufacturers Coating Options - Spectrum Coating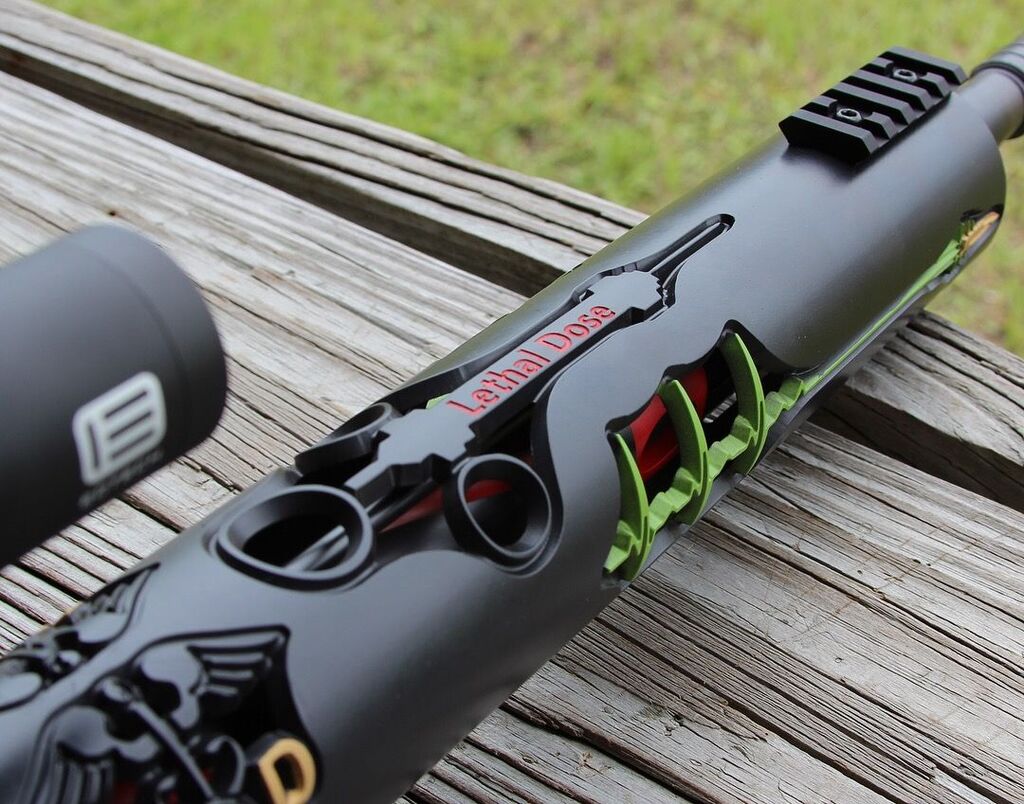 As an Original Equipment Manufacturer (OEM), when it comes to selecting the right protective coating, determinants such as abrasion, force, impact, heat tolerance, and chemical resistance are essentials to meet expectations. A suitable coating often is a vital factor in preventing corrosion-related or mechanical product failures as well as offering an excellent barrier property against water, oxygen and restricting exposure to sunlight. From color to thickness, coatings on products have to match the official, genuine parts produced in each and every particular. A world leader in thin-film ceramic technology, Cerakote performance finishes lead the coatings industry in meeting strict mandates for any OEM requirements, including:
Hardness
Flexibility
Chemical protection
Durability
Scratch resistance
Mechanical service
Thermal stability
Friction assistance
Shedding of oils
For any OEM specification, Spectrum Coatings Enterprises knows how to help you select the right series of Cerakote coatings for the different composite applications. A specific coating may work for one application but might not be the best for another use. Color choice is something to consider, but knowing what is available provides a better understanding of what works on particular substrates. Here is a brief overview of the different series of coatings by Cerakote.
Key Features of Cerakote H Series
Cerakote H Series coatings are an unrivaled leader in thin-film protective coatings for durability, corrosion-resistance, and unparalleled hardness and adhesion levels. This coating series is resistant to most chemicals and solvents, imparting both flexibility and excellent wear resistance in ceramic coating technology. It is considered an easy-to-apply oven cure option with one of the lowest per square foot cost of any comparable coating. In addition to being known for industry-leading performance, these coatings are Volatile Organic Compound (VOC) exempt in all fifty states. With more than 100 colors, it is perfect for firearms, knives, automotive uses, glasses, robotics, audio electronics, wearables, wood products, and even uses in saltwater.
Key Features of Cerakote E SERIES
Cerakote E Series takes the H Series to the next level, becoming one of the highest performing thin ceramic film coatings on the market. It offers impressive hardness, abrasion resistance, and lubricity using an advanced resin technology while incorporating the high performance required for engineered ceramics. It requires an oven cure at three hundred degrees Fahrenheit for one hour. This series has an unmatched abrasion rating and resistance to corrosion and chemicals with a friction coefficient that rivals Teflon. These qualities make it ideal for tight tolerance applications. Because it eliminates the need for masking, there can be a cost-benefit to using it in some cases. E Series includes uses for automotive parts, knives, firearms, electronics, and industrial products that involve valves, oil, and gas.
Key Features of Cerakote V Series
The V Series is the top-performing coating on the market for ultra-high temperatures up to 1800 degrees Fahrenheit. In particular, it leads in the industry for uses that require heat-cycled corrosion resistance. The toughness can withstand thermal shock without degrading or losing color, and it offers protection for one hundred percent ultraviolet stability. Due to its extremely high chemical resistance qualities, it can only be oven cured. The foundation of the V Series is a distinct inorganic ceramic technology that can impart a high-temperature performance while providing ideal physical stability. Some of the uses are for furnaces, exhaust systems, headers, turbos, manifolds, and industrial level products, parts, machinery, and tools.
Key Features of Performance Clears and Specialty Series
In addition to color, a transparent ceramic coating offers additional chemical resistance, such as specific Ultraviolet light ratings. The clear coating can be a single component production to meet durability requirements, hardness, scratch resistance, flexibility, or chemical resistance. Uses include metals of all types, composites, plastics, wood, and more. When seeking a specialty coating, we are happy to discuss options, including:
Air or oven cure
Trim or airbrush details
High and low thermal emissivity
Nonfluorescent capabilities
Insulation levels
Decorative options, such as etching and polishing.
Spectrum works closely with many different manufacturers, from aerospace and firearms to theme parks and the healthcare industry. For those manufacturers designing and creating the overall specifications for someone else, we are available on the front end as a side-by-side partner representative to your clients. Located in Cocoa, Florida, stop by our shop, give us a call at 321-632-3018 or email us. Whether it is color or luster, protection, or decoration, we look forward to helping turn your concepts into distinct and substantial products.