The Bottom Line on Industrial Equipment Coatings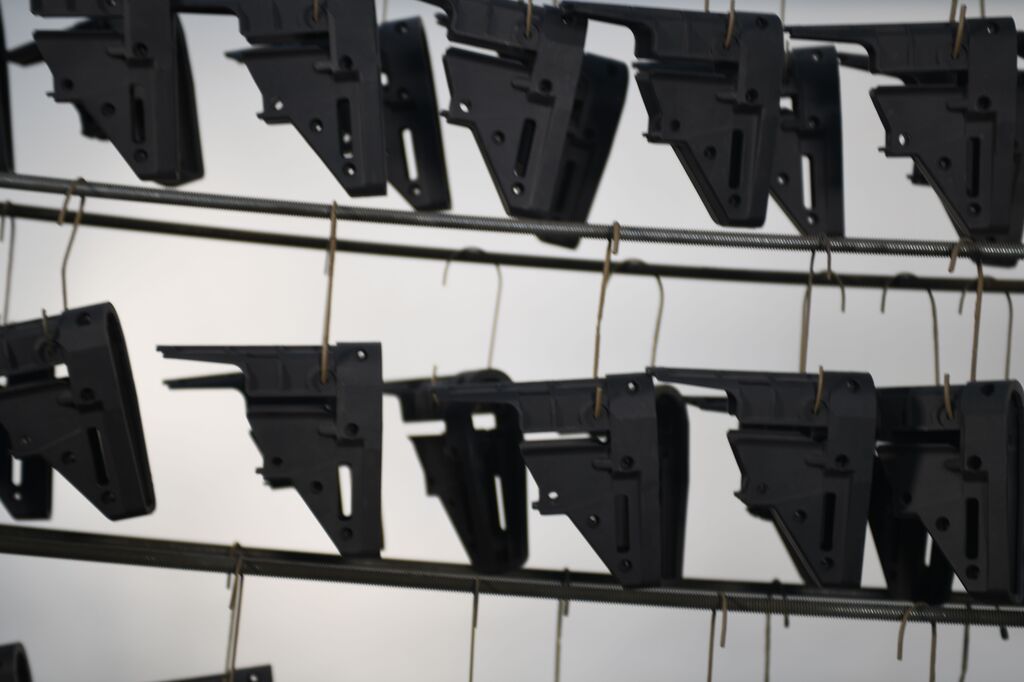 We know that industrial equipment works hard. After all, industrial-strength is synonymous with being heavy-duty, durable, or tough. What if your industrial equipment could work harder for longer periods of time with less maintenance? What if fewer breakdowns brought production to a halt? What if safety in your facility could be improved because the risk of sudden failure was reduced?
With the right coating for your industrial equipment, it's possible. In fact, the bottom line on these products is fairly simple. Industrial equipment coatings are a smart investment that can bring very real benefits.
Industrial-strength Protection
At Spectrum Coating, we understand that quality is imperative, so the high-performance industrial equipment coatings that we deliver are a step above most of the commercial coatings and finishes that you'll find elsewhere. The products that we've elected to offer our customers blend enhanced engineering and incredibly reliable protective-type properties to produce a superior result, especially when they are applied with a steady, professional hand and superior technique. When applied to tools, machinery, or other equipment, these coatings can produce benefits like the following:
Durability. Coatings function somewhat like a combined paint and sealant in that they place a layer of material between the item and the rest of the world. Depending on the coating that you choose, this barrier can form a shield that helps to protect it from heat, ultraviolet rays, grime, humidity, friction, and other harmful forces. In doing so, the coating may actually lengthen the lifespan of the item.
Functionality. Corrosion, fire, and industrial chemicals are all serious threats to even the hardiest of materials. Coatings can help to safeguard your equipment against these hazards, reducing the risk that they pose. Coatings can also assist with functional issues. For example, some coatings can decrease friction between surfaces while others increase it.
Upkeep. Coatings can make cleaning up easy and reduce the need for maintenance.
Appearance. While the functional advantages of coatings are easy to appreciate, they also have an aesthetic component. If desired, coatings can be used to change the appearance of an item.
Reliability. With improvements to both durability and functionality, it should come as no surprise that industrial coatings are associated with enhanced reliability. That reliability can be important for the safety of your workers, their productivity, and your company's bottom line.
The Spectrum Coating Difference
A family-owned and operated business in Cocoa Florida, Spectrum Coating is a Certified Cerakote Applicator and an experienced equipment coatings company capable of handling high-volume orders without compromising on our firm commitment to excellent quality. We work regularly with customers in a wide array of industries and are used to improving value while maintaining regulatory compliance. We are proud to offer several top-caliber coatings and finishes, including the following:
Original equipment manufacturer coatings.
Cerakote Oven Cure.
Cerakote Air Cure.
Hydro Film.
At Spectrum Coating, we love to talk about coatings and finishes, so if you have any questions about industrial equipment coatings, reach out to us. You can find us in our shop in Cocoa Florida or on social media. You can also contact us via email or phone. We will be happy to talk with you about what coatings might work best for your needs and explain our services to you. Do you need a quick turnaround or have a high-volume order? We work with companies from all around the country, and we're used to successfully completing jobs of all sizes and shapes. Contact us today about what your coating needs are.