Why Choose Cerakote Coatings For Your Guns?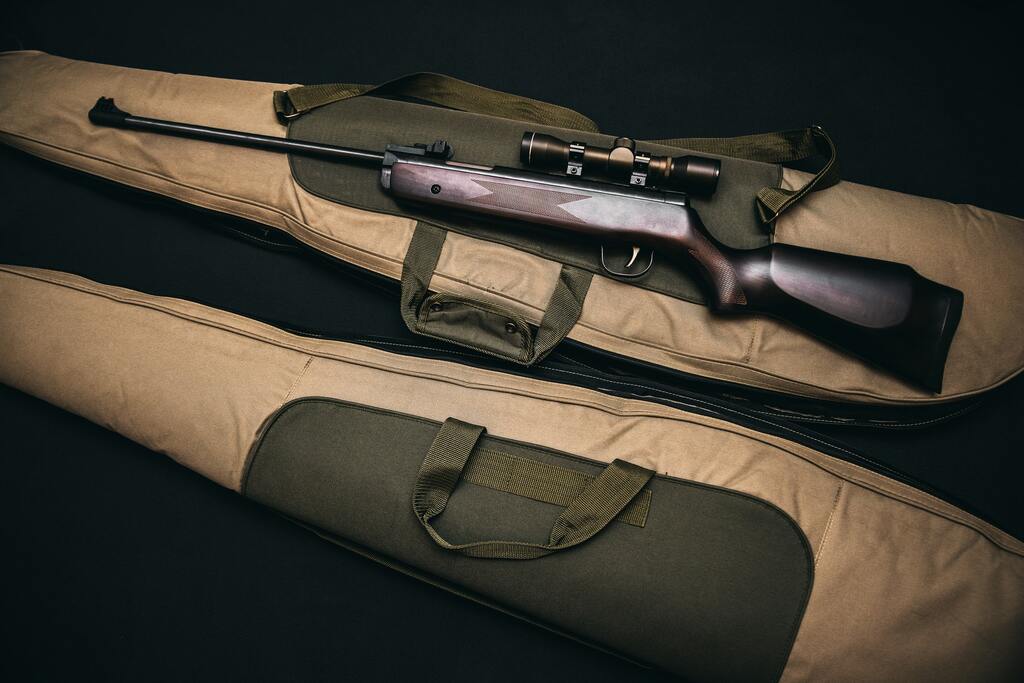 Over a long time, there has been a massive effort to add different products to some parts of firearms, including metal parts. The coating process takes place to ensure a longer life span of weapons. Cerakote was introduced into the market to ensure the achievement of longevity.
Some people have frequently mistaken Cerakote for paint, but Cerakote gun costumes are not the same as paintings. It is a kind of polymer or ceramic combination coating while painting mainly on the surface. Thus, Cerakote adds a ceramic layer that is permanent on the gun's exterior, enhancing its durability.
One advantage of applying Cerakote is that it is easily applicable on the gun's surface, including steel, plastic, and even wooden parts. Even though there are many types of Cerakote to choose from, the H-series is the recommended one for firearms and any other weapons. This offers a high level of protection for firearms.
Spectrum widely offers Cerakote coatings. Spectrum is an enterprise that came up in the year 2001 and is entirely a family-owned business enterprise that arose and gradually broadened to be one of the most prestigious companies globally and located in the southeast of the United States of America. Spectrum offers the country essential products and services, including Cerakote coatings for firearms and other weapons. Therefore, it is claimed to be the most variable company in the southeast.
Meaning of Cerakote Coating
Cerakote coating is a strong finish that helps protect firearms. But also due to its wide range of impressive displays, making it attractive compared to other types of coating. Cerakote became popular with other finish products like DuraCoat. Previously coating of firearms mainly included bluing. Compared to Cerakote coatings, bluing requires renewing; therefore, requiring an extra cost.
Cerakote was made and introduced into the market by a company known as Cerakote. The buyer can acquire Cerakote firearms from the factory. There are two ways that Cerakote can be applied; at the factory or have it done at home by the buyer. Cerakote coatings involve many different colors; therefore, the buyer chooses to have what they desire.
Cerakote is a process that requires many hours of preparation. Therefore, after finishing the process, it cannot be reversed or changed easily. It needs a lot of time to reverse the process.
Cerakote is the hardest coating substance because it contains ceramic content. It can endure or withstand a lot before cracking or breaking. These custom gun coatings will increase physical performance and properties like abrasion, chemical resistance, and corrosion resistance.
The Process of Cerakote Coating
Two ways are involved in the Cerakote coating process. You can have your gun Cerakote coated by experts or do it yourself. Since there are many processes required in doing so, you are supposed to have some expertise in dealing with guns. This is the reason why you should have professionals do the job.
The procedure is not complicated, but since it requires you to dismantle the whole firearm, you may miss some crucial steps that will lead to the dysfunction of the gun. Conversely, experts always do the process regularly, and they are less erroneous compared to a person who does the work once in a while. Gunsmith shops also offer the services of Cerakote coating, where you can have your gun coated with Cerakote coating; customers should visit licensed shops to get this service. Black market shops always offer low-class services.
Regardless, if you decide to carry the Cerakote coating yourself, you deserve to know the process; it involves two formulas. That includes air-cured and oven-cured. The air-cured process involves Cerakote coating your gun in the air, while oven-cured requires a layer in an oven.
However, usage of the kitchen oven consists of the emission of corrosive fumes. Thus, you can buy an oven and have it stored away from the kitchen room. In addition, the oven-cured formulas target the frame, while the air-cured ones are most efficient for those parts that require intensified temperatures.
Cost of Cerakote Guns
Everyone opts to get the cheapest product possible. However, the cheaper the product, the less effective it can be. Therefore, when purchasing a Cerakote gun, prepare for a relatively good price compared to the other firearms or firearms not coated with Cerakote. Spectrum enterprise offers relatively cheaper products added to custom gun coatings than other shops that opt to use other coating materials except for Cerakote.
The type of product you purchase from Spectrum enterprise and its associates ensures longevity, durability, and fashion. This is because the components that are available in Cerakote, i.e. ceramic, the most rigid element, protect the parts coated from rusting, scratches, and cracking.
Advantages of using Cerakote coating
Firearms coated with Cerakote coating improve the parts covered massively by increasing and providing extra physicality. Some of the benefits provided include increased durability, providing an abrasion, and chemical resistance. These custom gun coatings are perfect for increasing the lifespan of your firearm.


The ceramic component introduces a solid finish that is not easily worn and can stand any scratches. Therefore, Cerakote is an excellent finish to have your smith apply to your firearm to provide durability and the best look. Due to its polymer properties, Cerakote coating is available in different colors of your choice.


Cerakote also has hydrophobic properties, where water and any liquid fall over. This is the reason why any stickers attached cannot sustain Cerakote's finish.


Cerakote keeps the gun clean since it attracts less dust and any other dirt particles. This is because it acts as a lubricant when applied to firearms—proving to be essential and reducing any form of dirt.


Since there are firearms in an aquatic and highly humid environment, Cerakote acts as a defender against oxidation compared to other coating methods. This will eventually reduce the issue of rusting in firearms and provide a long life span.


Cerakote ranges in various colors; therefore, you can have your gun fashioned in any color of your choice, making it look marvelous. Some of the prestigious colors found in Cerakote include military green, black, grey, and diamond yellow.
Types of Cerakote guns found in the factory
We encourage our customers to visit the Spectrum factories countrywide and many other gunsmith shops authorized by Cerakote. We have a variety of firearms and many different equipment in-stores designed with Cerakote. The company has ensured the manufacturing of standard and quality products schemed with a professional artifact. Therefore, the product culture in Spectrum is to produce high-quality coatings.
Revolver: It's a carry gun that is suitable in pockets. Revolvers are upgraded with a Cerakote finish to enhance durability and protection.


Handguns: They are similar to revolvers, designed to be used with one hand to fire. They can also be a carry gun. An enhanced firearm with Cerakote is available, with different types o
Why Choose Spectrum Enterprises
As a global enterprise, we work hard to ensure that the customer service and the production process are of high quality. Therefore, Spectrum Enterprises has come out as the best in the industry. Protective coatings are an essential addition to a wide variety of objects. Our OEM coatings have many different purposes. We also offer a marine-grade ceramic coating that helps extend boats' longevity and durability.These are some of the reasons why you should choose Spectrum over other companies:
Experienced professionals
In Spectrum, we don't hire for minimum wages. Compared to other businesses who employ workers with zero experience probably to save on wages, we only hire experts who work with maximum expertise. We don't take customer service for granted since we also require loyalty. Thus, if we do the assigned assignment efficiently, we will gain more customers.
Modern equipment
Spectrum has massively invested in the latest equipment. Since we want to offer high-quality products and services, we have made an intensive investment in the machinery to ensure that we provide essential services and the latest advancement. Also, with the newest equipment, there were reduced machine breakdowns.
Relatively cheap
Compared with other companies, we are more affordable. Our products are not expensive but are of high quality. This is to cater to customer demands with efficient serving and low prices. We, therefore, warmly welcome our customers to our shops and get quality products and services.
High-quality Products
In Spectrum, every manufacturing process has to follow a keen procedure.