Cerakote Air Cure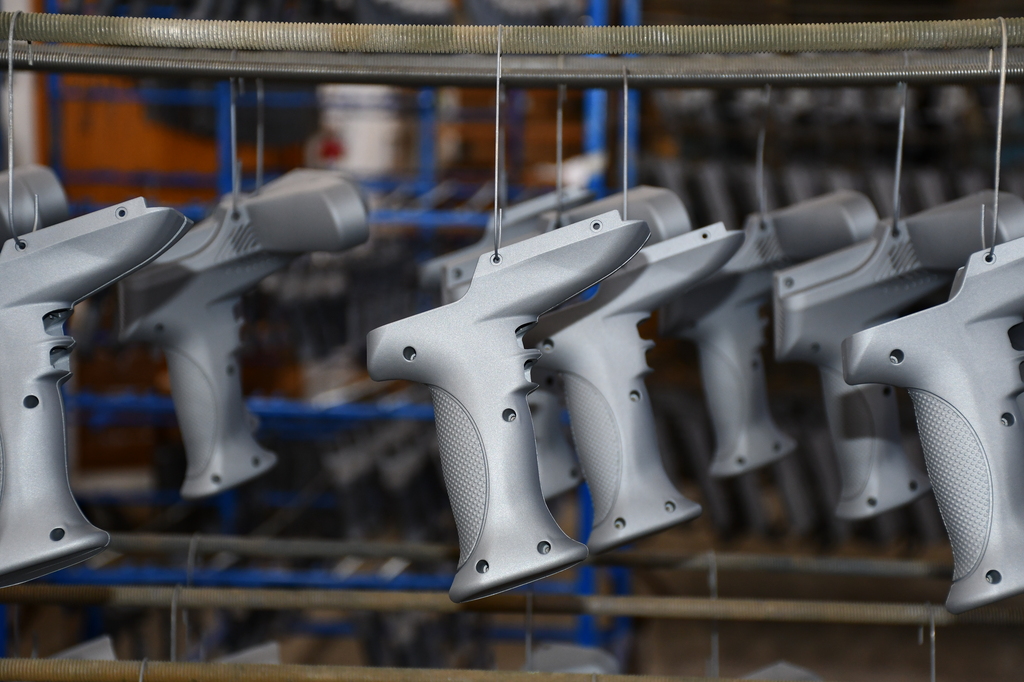 Have you ever wondered how certain objects are so adaptable and resistant to time and the elements? Certain firearms, for example might be used every weekend out in the forest in all different types of weather and still look great while others fall to rust and corrosion almost immediately. One of the main differences in these two guns, aside from ensuring that you invest in a quality firearm to begin with, is likely the presence of a protective coating. The firearm that can withstand the elements and look great even after years of use likely has a particularly high-quality protective coating that helps keep it safe.
At Spectrum Coating Enterprises, Inc., we offer many different kinds of protective coating options. One of our most effective is the Cerakote Air Cure coating options. It also doesn't require the use of our oven and, instead, relies on our eight state-of-the-art spray booths comprising our top-quality air system to create a perfect finish.
You might think that Cerakote Air Cure is only used on firearms, but that is not the case. In reality, this particular protective coating is used to help protect many different products. This includes things like aluminum in almost all of its forms! The air cure process can be used on all aluminum alloys, on raw aluminum, on brushed aluminum, and even on polished aluminum! In fact, it can even be used to protect anodized aluminum. If you need protection for products or parts made from aluminum or aluminum alloys,or other materials our Cerakote Air Cure process can certainly help. The air cure process can also be used on all plastics that cannot be put in the oven.
Our experienced professionals would be happy to speak with you about our Cerakote Air Cure, our protective coating processes, and just how much these coatings and finishes can impact your products. Namely, we'd be happy to talk about the durability and reliability of your products and how our protective processes can help improve them. To learn more, contact us, we've carefully improved our craft over the past two decades and are happy to work closely with our clients to ensure their success in Cocoa Fl., and beyond!