OEM Plastics Coating Company | OEM Ceramic Coating - Spectrum Coating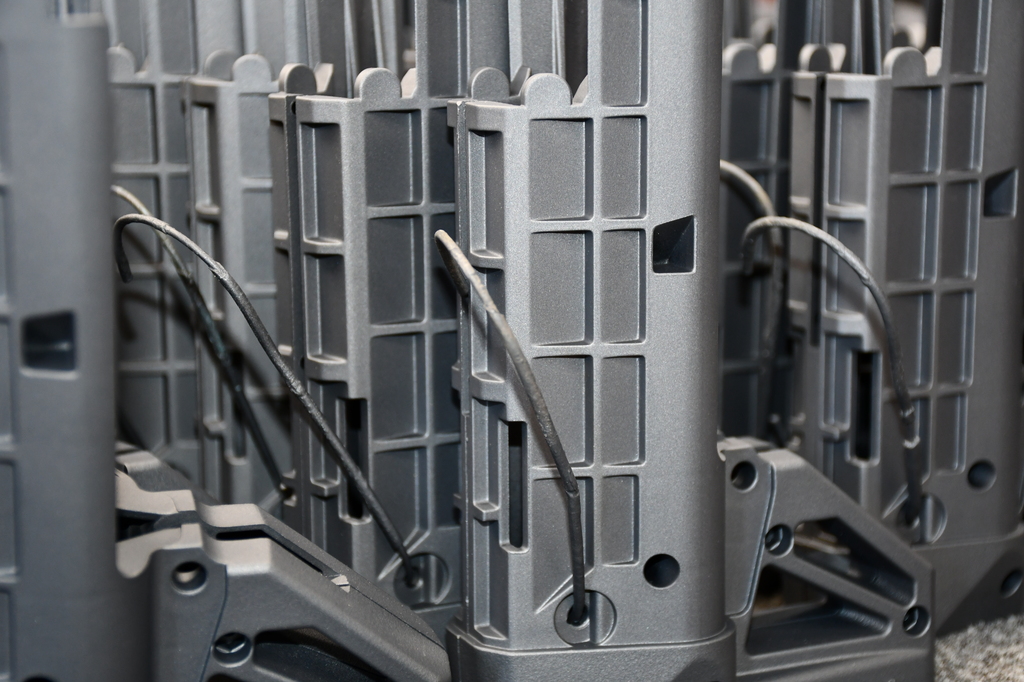 Protective coatings are an essential addition to a wide variety of objects. These objects include original equipment manufacturer (OEM) parts used in various applications from military suppliers to theme parks. At Spectrum Coating Enterprises, Inc., we offer our clients a wide array of protective coatings and finishes like Oem Coating and Oem Ceramic Coating designed to help increase the longevity and durability of OEM parts and metals. As an Oem plastics coating company, we make sure our team has the experience needed to ensure that the perfect coating is selected and applied optimally to each product.
The Significance Of OEM Coating
Our OEM coating or OEM ceramic coating services are used for various purposes. Spectrum Coating Enterprise has clients from all across the US from industry verticals like the automobile, steel, aluminum, and other manufacturing industries. Perhaps you'd like to ensure that your investments remain in great shape. If that's the case, then you might consider investing in a protective coating that can help shield fragile components from things like rust or corrosion. It is especially true for pieces and parts intended for marine use. Our OEM coatings are incredibly effective at increasing the longevity of commercial and industrial products.
We Are An Innovative OEM Plastics Coating Company
If you are interested in significantly increasing the durability of your parts or metals, you might be interested in our Cerakote Elite or Teflon protective coatings. They will help protect your item from wear and damage caused by the elements like rust or corrosion. For more information about OEM coatings, our protective coating processes, and how much these coatings and finishes can impact the reliability and durability of your items in a positive manner, contact us today; we look forward to hearing from you!
The Industrial Culture Of Using OEM Coating
Industrial coatings are very common and help secure a vast array of industrial products, machines, and goods. It protects them from gradual corrosion, decay, and wear and tear. Such industrial coatings not only safeguard the surface layer of the products but also make them look attractive.

For instance, an OEM plastics coating spray is often used in automotive projects because it fulfills the motive yet doesn't affect the car's original finish. It has various applications such as -
Used in the production of various industrial commodities.
Used in sports, adventure, and fitness gear.
Utilized in the agricultural sector as well as the construction sector.
OEM plastics coating spray used in cars, boats, planes, etc.
Used in safety and security equipment.
They are often applied to electrical appliances and machines.
Choosing The Best Oem Ceramic Coating Is Vital
OEM parts and products are built so that they can deliver impeccable performance. Selecting the correct coating is extremely important because it can exponentially increase the efficiency and standard of performance for a long span while reducing the stress of frequent maintenance.

However, we can't say that a particular type of OEM coating is the best because it depends on the material's composition, and structure. Also, a lot depends upon the kind of atmosphere that the product is exposed to, and we can help you find the best coating that would ideally suit your requirement. Coating By Spectrum can create a custom coating plan to map out the best fit for you.
We Follow The Best Practices When It Comes To Application
At Spectrum, we have a highly skillful and qualified team with an in-depth understanding of the latest industry standards. We are a leading name in application technology as we have added value to our client's product. From color, design to finishing, we create custom solutions for businesses.

We have assisted boat builders, firearm manufacturers, automobile companies, marine and aviation companies, contractors, adventure parks, and many other clients from various professions. Are you eager to optimize the functionality of your equipment? It doesn't matter if it's made up of aluminum, plastic, ceramic, wood, steel, fiberglass, etc., at Spectrum Coating, we provide coating solutions for all materials and metals.