Robotics, Machinery, & Manufacturing Equipment - Spectrum Coating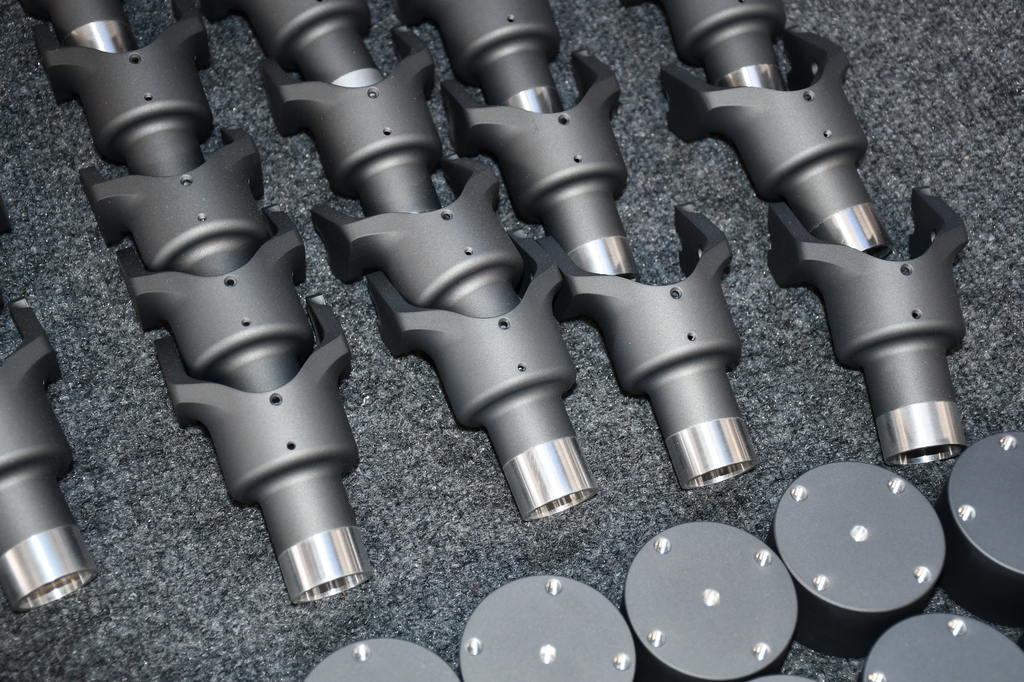 You might think that coating and finishing processes are only applicable to firearms or things like knives. This could not be further from the truth! In reality, these kinds of coatings are often used in many industries. That includes things like consumer electronics but can also mean products and objects that are used in more serious applications – parts that are important enough that mistakes and subpar quality just won't cut it. Original equipment manufacturer (OEM) parts, for example, are vitally important projects of all kinds, and are often necessary to ensure the safety of occupants of things like vehicles or even theme park rides.
At Spectrum Coating Enterprises, Inc., we understand how important it is to ensure the safety of OEM parts. We are one of the top OEM companies in the southeast, in fact, and process over 300,000 parts every year. These parts are often used by military suppliers, contractors, fabricators, theme parks, boat builders, and firearm manufacturers. As you can see, they are parts that serve many different purposes in a wide array of situations, and they must be able to stand up to wear and tear without hesitation.
Some of the industries in which our OEM plastics and robotics parts are used include:
Aerospace
Firearms
Aviation
Advertising
Public Utilities
Industrial Manufacturing
Maritime and Marine
We take pride in our durable parts because we know that we've created something that will last and perform the function it was designed to perform for years to come. We know that if you have a need for parts that are durable and protected by high quality coatings, we have the solutions that you need.
We are proud to offer a number of different coating processes for OEM plastics from our Cocoa business. This includes options like Cerakote Elite and Teflon coating. If you are interested in learning more about coating OEM parts, or our protective coating processes and just how much they can impact the reliability and durability of your final product, don't hesitate to contact our professionals! Our experts can help determine the idea solution to your specific needs and goals and tailor our service to match.