Professional Gun Coating Services from Spectrum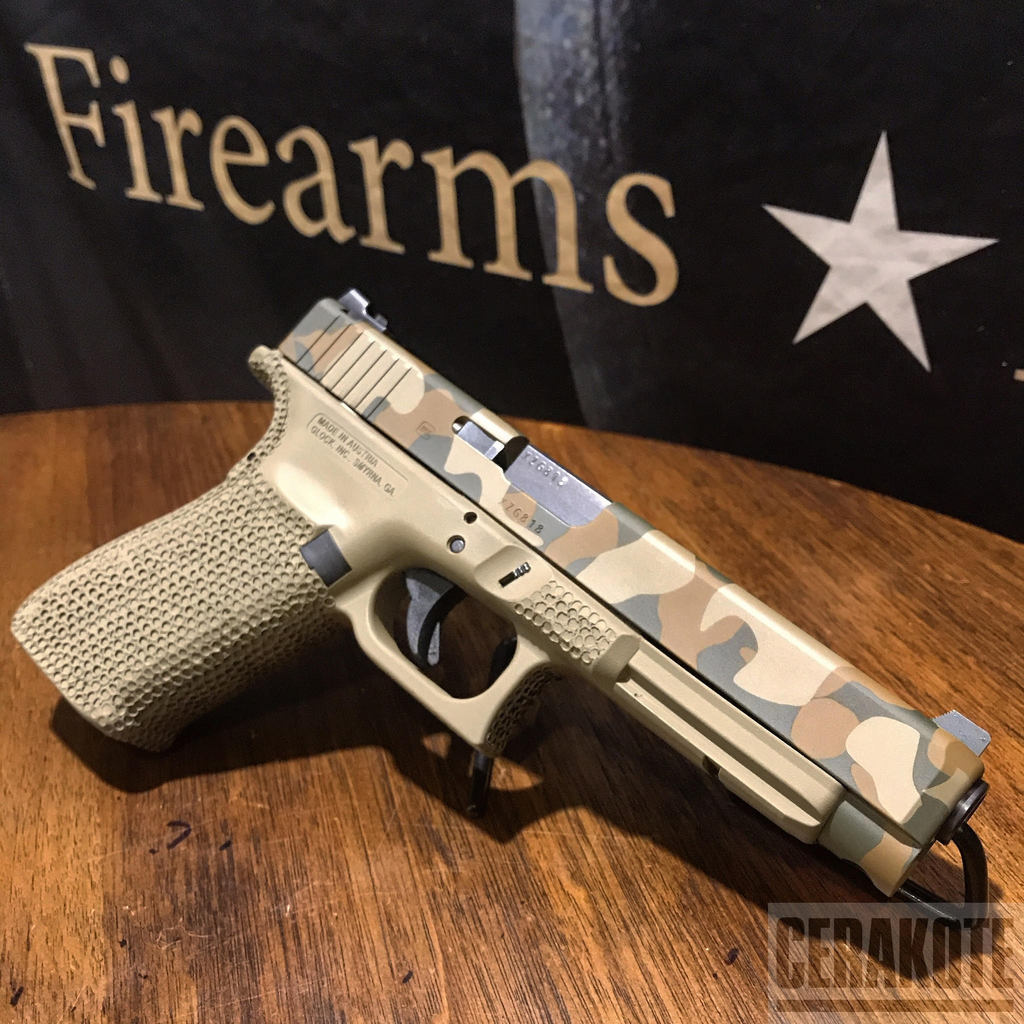 For many gun owners here in Florida and abroad, protecting their latest acquisition, or that shotgun they received from Grandpa as a teenager, can be difficult. The humidity gets into everything, and even a tiny spot of corrosion can turn an heirloom, or a home protection purchase, into a costly restoration project.
Teflon coating has been around for a long time. That's because it works exceptionally well to protect the metal parts of handguns and hunting rifles from the scratches and wear that inevitably occur during a given day when the owner is carrying concealed, or out on a weekend hunt. Teflon is also superb when it comes to protection against rust.
For a weapon with heavy usage and exposure to the elements, Cerakote is an even tougher and longer-lasting option, with a beautiful finish that comes in a variety of colors. It is a thin layer of polymer ceramic that protects not just against corrosion, but also abrasion and heat. This same coating, which is often applied to pistons to protect them from the harsh environment within an internal combustion engine, can be used on nearly every part of your firearm. Depending on the part, our teams can air dry a coating for grips and receivers or bake it on for barrels. It is more expensive but well worth the cost to protect your investment or heirloom that will be exposed to the elements. Independent ASTM B117 Cerakote Ceramic Gun Coating Corrosion Tests verified the outstanding quality and performance of our product. Our coating outperformed the nearest competitor by 11 times for inhibiting metal corrosion. Cerakote finishes strong!
Spectrum now offers a new gun coating services that, in addition to protecting your rifle, shotgun, or handgun, also allows for virtually unlimited selection of graphics not possible just a few years ago. We can personalize your possession with a process known as Hydrographic for an amazing and unique look.
As with our other gun coating services, we thoroughly clean and prepare each piece. After the customer selects his design, we place it into our large hydrographics tank. A Spectrum certified applicator then carefully turns the piece so that the design smoothly adheres to it without a twist or wrinkle. After drying the Applicator then carefully applies a clear coat that seals in the graphic to create an incredible design that also protects the weapon from corrosion. Hydrographics is not as durable as Teflon or Cerakote but provides a beautiful protective finish with a flair for our customers.
Regardless if it is a handgun, long gun, or shotgun, Spectrum Coatings can help you protect it all. We PROTECT what PROTECTS you. Depending on what your needs and choices in customization might be, we can help you restore and maintain your firearms investments so they can be passed-down to family members many years from now. For more information on what Spectrum gun coating services can do for you, call us today at 321-632-3018.
Looking for a bulk fireams coater? We work with high volume high and bulk orders. Call us for wholesale pricing so we can set up your firemarms business with fast turnaround cerakote coatings for your customers.