Spectrum Offers Three Tips for Choosing a Coatings Applicator - Spectrum Coating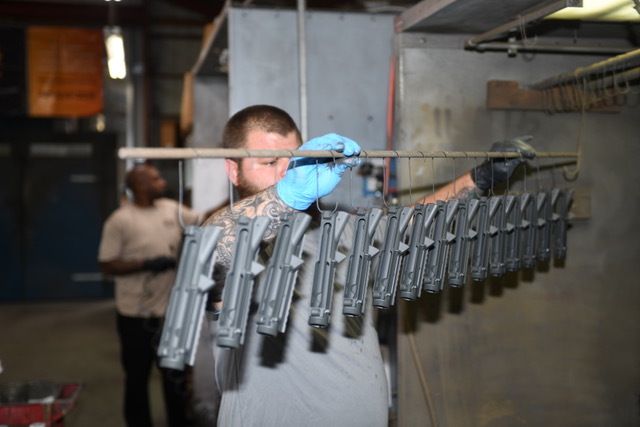 Do an online search, or check the firearm forums using the keyword coatings. It will seem everyone and their brother would be thrilled to Cerakote your "fill in the blank." And, if you ask your sporting friends on social media, someone will certainly refer you to their local guy. The problem is, they likely offer nothing different than the other 500 people doing it, other than pretending those 500 don't do as good of a job as they do.

Word-of-mouth referrals affect purchasing decisions - even for coatings applicators like Spectrum Coating Enterprises, Inc. The circumstances that have transformed the ease of online communication recently show trends that consumers continue to trust social media less and less. While we still believe in asking friends and family, we often get asked by customers how they can know if an applicator does quality work? Below are three areas of focus when you decide to find an applicator, whether it is to coat your favorite hunting rifle, or handle your wholesale order?
Certified High-volume Cerakote Applicator. A suitable applicator is often a highly regarded individual in the business who pays intense attention to detail and has a general understanding of the concepts regarding the application process and techniques required for a top-notch job. While not absolute, it is always a good idea for you to start a search for a factory trained applicator on the Cerakote website.
Type 7 Federal Firearms License. A second and equally essential factor is legitimacy as far as a legal means of operation. You can be comfortable knowing that as part of the application to be a certified applicator for Cerakote, is the requirement to have a Federal Firearms License (FFL). This is important because if you give another person a serialized component, and hire them for a service such as coating, they must have an FFL in their possession.
Validate the quality of their work. There are a couple of ways to do this. If you are not able to see and hold a finished product, ask for photos. Remember, the devil is in the details, and tiny bits of dust or tape lines don't always show up in a picture. The best thing is to speak to the owner or applicator. A personal visit to their shop to talk to them about your idea and verify their understanding and knowledge of gunsmithing can be the one thing that confirms you are in the right place. A friendly owner or applicator who takes the time to talk to you speaks volumes. As well, look around the shop because cleanliness is key to producing quality coatings.

You can count on the pros at Spectrum. Visit our shop at 395 Williams Point Boulevard in Cocoa, Florida, and ask about our certifications. Handle the merchandise and know we will do the work to your satisfaction, on time, and at a fair price.