Cerakote: Finishes Strong with Commercial Equipment Coating - Spectrum Coating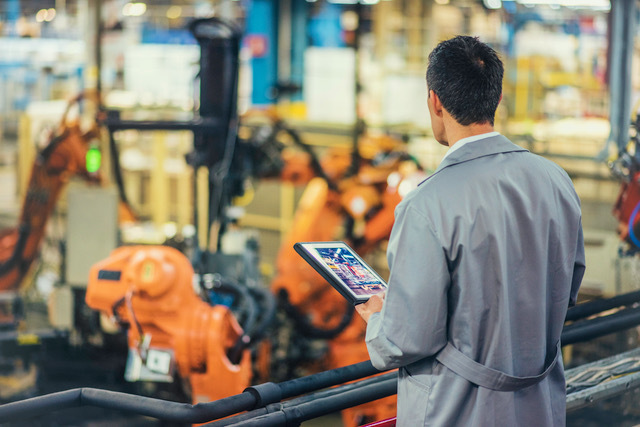 From firearms to car parts, knives and plasticware, we have attempted to share with our readers a number of uses for coatings and a comparison of how different ones perform slightly better or worse than others in different areas. Hopefully, you have learned a few things about some of the various coatings for personal use. To expand upon the capabilities of Cerakote, we want to share some information we have been learning about commercial performance factors.

Commercial equipment is an all-encompassing description for various types of machinery, automatic or mechanical devices, casing, piping, and flow lines. Over the years, Spectrum has provided Cerakote coatings on commercial equipment for a wide variety of different industries including:
Automotive parts
Aerospace products and parts
Industrial parts and machinery
Consumer products
Sporting goods
Fitness equipment
Marine and watercraft

In our opinion (and a little bit of specialized testing too), Cerakote has three significant characteristics that make it supremely fit for commercial equipment.

As a coating, it is notably resistant to high heat. Research has proven it to be rated safe up to a base metal temperature of up to 900 degrees Fahrenheit. For exhaust gas heat, it is rated up to and 2000 degrees Fahrenheit exhaust gas temperature.
It reduces wear between parts due to improved lubricity, thus reducing friction between parts by up to 80 percent.
From hot to hotter, the nature of Cerakote's heat shielding properties means it can provide up to 1700 degrees Fahrenheit of temperature resistance.
Overall, Cerakote coating will increase the performance of commercial equipment by lengthening the lifespan of the part. The specialized finish adds durability, so pieces of industrial equipment stand up when they are subjected to unrelenting elements and extremes.
For example, when parts that are subject to a lot of continuous or back and forth motion are coated with Cerakote's ceramic-polymer composition, they produce well over 5,000 wear cycles for every mil of thickness.

Though this information is a bit more technical than usual, we want our customers to have an idea of some of the general performance factors of Cerakote for commercial equipment coatings. If you have questions, please give us a call or stop by the shop in Cocoa. We have product spec sheets which we are happy to share which provide even more details. If we don't immediately know the answer, as we are a certified applicator, Spectrum Coatings has a Cerakote representative who is always up for a challenging question to research.