Commercial Equipment Coating for Planes, Trains, Automobiles Etc. - Spectrum Coating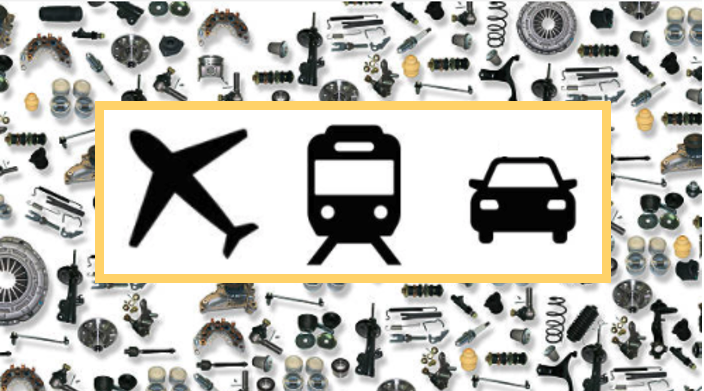 Original Equipment Manufacturers (OEM) appreciate working with a full-service commercial equipment coating shop. Ceramic as well as other coatings are designed for professional use which means they are meant to be applied by certified applicators and coating professionals with skilled training and proper equipment. Coatings such as Cerakote are available to the general public for use. Still, the company has not designed it to be a do it yourself coating process, especially for intricate or bulk quantity pieces. Whether the coating is standard or high-temperature commercial use, you can be assured that Spectrum Coatings is a certified applicator for Cerakote and other types of coatings. We guarantee your finished product will contribute to superior service life, resist corrosion, and ensure color retention compared to any competitor's work.
The Spectrum team knows how to apply commercial-grade coatings for any type of equipment, product, part, machinery, mechanism. Many of our clients seek us out because they have had their items coated at another shop, and it did not turn out properly. Some of the problems they have told us about are that their parts lacked a precise fit, the coating was uneven, areas flaked, and even peeled after normal use. For example, in order for Cerakote to perform to standards established by NIC Industries, Inc., it must be applied with previsioned measures. Many shops or do-it-your-selfers just do not adequately prepare the surface or use apply coatings correctly. Spectrum is certified to handle coatings for planes, trains, automobiles, and more.
Spectrum Competencies at a Glance
Top-quality preparation
Knowledge of requirements for industry standards
Outstanding expertise in application technology
Ability to provide custom solutions
Experts in color mixes and design
Small quantities as well as bulk orders
Industries Require Precision for Coatings
Customers are at the center of all that we do, no matter where they are located. Our shop is in Cocoa, Florida; we work with local commercial companies in our area as well as international manufacturers. Here are just a few of the industries we support that may not immediately come to mind:
Aerospace and Aviation
Attractions and Entertainment (rides, transportation, staging, etc.)
Automotive (cars and motorcycles, both parts and accessories)
Consumer Electronics (game controllers, headphones, keyboards, computer towers, covers, and cases)
Energy (oil and gas, renewables, energy storage, etc.)
Residential and Construction (fixtures, appliances, hardware, etc.)
Hotels (from the front desk counter to kitchen food-grade equipment)
Industrial and Manufacturing (machine parts, firearms, any machined part or piece)
Lifestyle (glasses, watches, wearables, etc.)
Medical and Pharmaceutical (nonstick surface needs, heat shielding, vapor barriers)
Music (bells, keyboards, drum kits, guitars, mic stands)
Marine (engines, standard equipment, unique accessories, and parts)
Outdoor (furniture, tools, bicycles, etc.)
Restaurant (decor, appliances, etc.)
Restoration (products, gear, personal items)
SHOT (Shooting, Hunting, Outdoor Trades)
Sports and Fitness (gym equipment and personal gear)
Spectrum Coatings is well-qualified to coat any kind of material from plastic to wood, aluminum to steel on any commercial product, and any. If you are interested in learning more about our products and services, contact us today! We look forward to discussing how we can meet your needs when you call us at 321-632-3018 or contact us by email at info@coatingsbyspectrum.com.