Firearms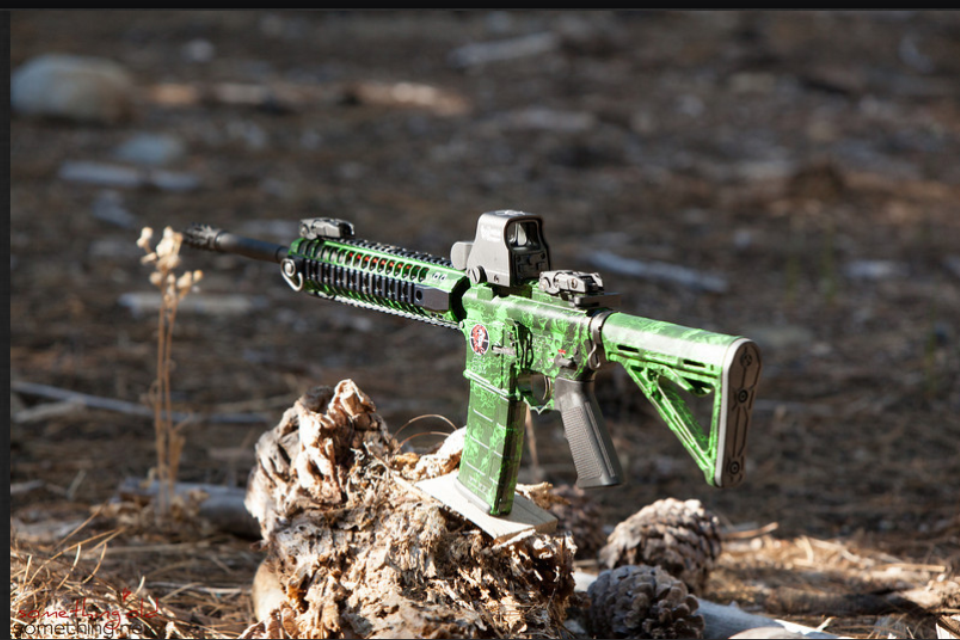 When you make the decision to invest in a firearm, you're making a commitment to see to its maintenance. Some gun owners overlook the importance of this kind of care, however it should be noted that carefully maintaining your firearm is vital to ensure its long-term function and condition. Failure to stay on top of this process can leave you with a gun that only functions sporadically and inconsistently. That is the absolute opposite of what we want to see. With that in mind, let's take a look at the gun maintenance process and how the professionals at Spectrum Coating Enterprises, Inc. can help.
What is gun maintenance?
One of the most important parts of gun maintenance is regular cleaning as well as picking the right gun finish and coating to help increase the firearm's longevity. Some finishes and coatings are better than others, and sometimes a professional cleaning is the best option to really give your firearm a new lease on life. At Spectrum Coating Enterprises, Inc., we are happy to provide our customers with a variety of different maintenance and coating options to help suit their specific needs. We also offer treatments like Cerakote Elite and hydrographics as finishing and coating options to help give your firearm the optimal protection against the elements.
Protective Firearms Coatings
In addition to paying attention to your firearm maintenance schedule, you might consider investing in a protective finish to really help push the durability of your gun to the next level. Options like Cerakote firearms coatings, for example, are designed to cover your gun in a thin layer of protective ceramic coating to dramatically increase its durability and longevity. If you're worried about this impacting the performance of your gun, don't be – Cerakote and Cerakote Elite actually help make your gun more reliable and the operation a bit smoother than you'd otherwise experience.
If you're not looking specifically for an extremely protective coating but would prefer to enhance the appearance of your gun, instead, then you might prefer our hydrographics finish! This is the option for individuals who are really looking to improve the appearance of their firearm and turn it into something creative and unique. We cover the designs on your gun with a protective matte or glossy finish, too, so that you can rest assured it will stay put and look great for years to come.
Are you interested in learning more about what kind of guns and treatments and finishes are available for your firearm? Spectrum Coating Enterprises, Inc., offers clients a diverse array of guns and treatment processes like the Cerakote Elite coating and the Teflon finish. If you are interested in learning about how these options can impact the reliability and durability of your firearm, contact us today? We're happy to answer your questions and find the best option for you.
We deal with small orders and also high volume, bulk order with a fast turnaround for all your gun coating needs.
Here are some of our gun coating services we offer at Spectrum Coating
Bulk Cerakote Orders
Cerakote subcontracting
Ceramic Gun Coating
Gun Coating Repair
Quality and service is always #1. We coat firearms for the little guys and even the big big guys from manufacturers to the United States Government.
Check out our Gallery on Cerakote.com