Coating Commercial Equipment Is Spectrum's Domain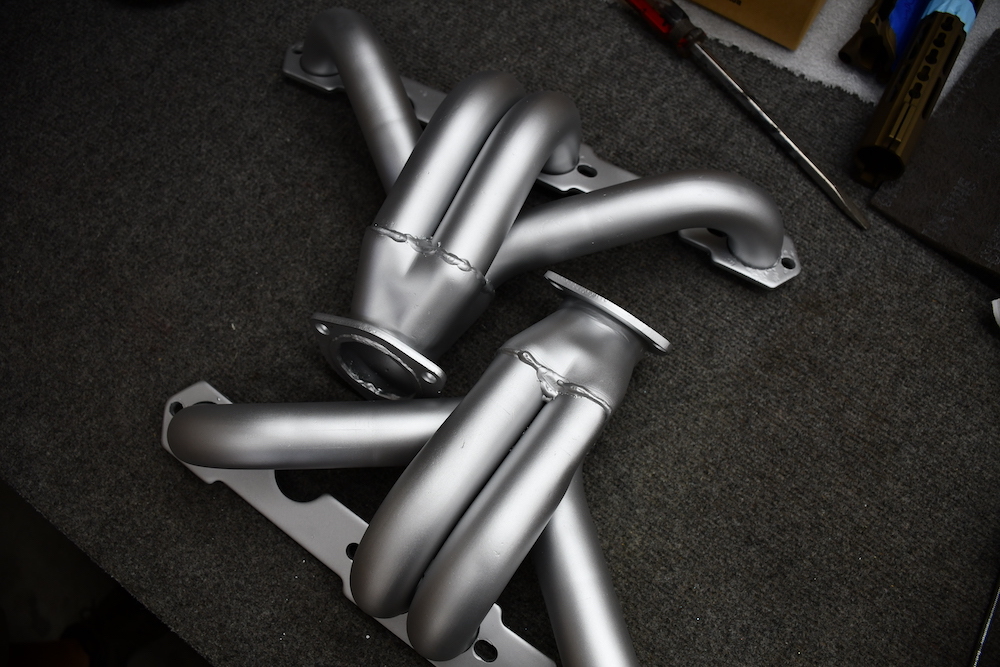 The high-performance coating products sourced by Spectrum go above and beyond most commercial finishing and coatings available in the marketplace. Applied to protect tools, machinery or other products from daily wear and tear, coatings can be counted on for extremes in temperature and humidity, excess grime, and other harsh conditions. Coatings serve as industrial layer of protection. They are an investment to count on when the reliability of production matters.

Coatings for Industrial Equipment
In simple terms, using a commercial equipment coating is something like using a paint and sealant at the same time. The only difference is the coatings used by Spectrum Coating Enterprises, Inc. offer enhanced engineering and very reliable protective-type properties. One choice is Cerakote. It has proven to outperform physical vapor deposition (PVD), offering 330 times the corrosion protection to exceed military standards over 40 times. A trusted product for the military, this might be an option when a project calls for above and beyond.

As a certified high-volume commercial equipment coatings company, Spectrum works closely with contractors, aviation companies, military professionals, boat builders, fabricators, and theme parks, among others. We receive weekly shipments and provide high-quality finishes for customers who require the world's most durable coatings and unique graphics. When performance depends on getting the job done right and on schedule, consider our experienced team as your one-stop-shop for custom coatings which include.
Other Commercial Equipment Coatings

• Hydro Film: Hydrographics, also known as immersion printing, involves dipping an object into a vat of water while a sheet, or film of printed graphics floats on the surface. Once dipped, surface tension causes the floating ink layer to conform and stick to the object. Whether applied to wood, metal or plastic, it is perfect for 360-degree coverage, including small crevices.
• Cerakote Oven Cure: This process is without limit for production of process control and volume projects. When equipment that demands extreme ruggedness, this ceramic type coating is first applied. Curing takes place in our state of the art 18'x8'x18' oven which minimizes airflow obstructions for uniform heat while also maximizing heat for even distribution across the coated surface area.
• Cerakote Air Cure: Air curing requires no heat because our eight state-of-the-art spray booths offer a top-quality air system to create a perfect finish. This process adheres to almost any surface where a hardener and paint chemically bonds into an ultra-thin coating. The tack-free time is under an hour, dry in 24 hours, and fully cured in five days.
• Teflon: When requirements call for reduced friction, sliding action of parts and energy consumption, this is a great choice. It also offers extreme non-reactivity and has a high temperature rating. This often makes it an excellent insulator used in the production of carbon fiber and fiberglass composites.
• OEM Coatings: Original Equipment Manufacturer (OEM) coatings are incredibly effective at increasing the longevity of commercial and industrial parts and products. A custom OEM paint system can meet customer needs such as increasing output or improving value while also maintaining quality and regulatory compliance.

Our customers will be quick verify we provide exceptional service with a fast turnaround for even large projects to suit almost any surface. In addition to a variety of professional-caliber coatings, you also get the expertise of Spectrum's trained team and our long-standing business wisdom. Established in 2001, Spectrum Coating Enterprises, Inc. is a family-owned and operated business located in Cocoa, Florida.

Contact us today at to discuss coatings for your commercial equipment project!

For more about Cocoa, Florida click here.
Spectrum Coating is a bulk cerakote subcontractor in Florida, we can handle high-volume orders for firearms coating applications.
Related Content
Spectrum Coating Offers a Fast Turn-Around for Cerakote Coatings